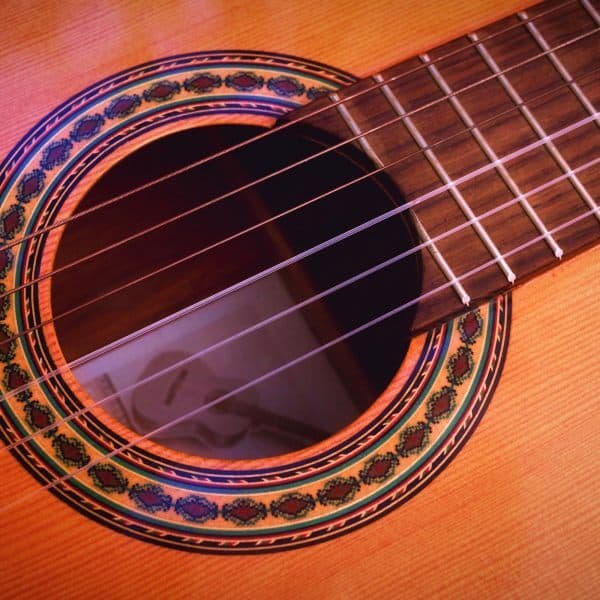 MAHARAJAH FLAMENCO TRIO
Led by Romanian-born guitarist and vocalist, Silviu Ciulei, Maharajah Flamenco Trio delivers a moving and dynamic expression of Flamenco Nuevo, the 'new' flamenco promulgated by such giants as Paco de Lucia and the more recent Vicente Amigo. Centered around original compositions, Maharajah Flamenco Trio builds upon the Flamenco Puro styles of buleria, solea, farruca, alegria and fandango and blends it with international traditions, such as American jazz, Argentine tango, Brazilian samba, and the Flamenca Rhumba brought to the world stage by the Gipsy Kings.
At the heart of the group is guitar virtuoso Silviu Ciulei. Having begun classical training at an early age, Silviu was soon winning prizes in national and international competitions, first in Europe and more recently in the United States. His interest in Flamenco was first awakened while on a family holiday in Spain. It was not long before he moved to Cardiz, Andalusia-the heartland of Flamenco. There he began several years of intense study, which he brought with him to Tequila, a band that gained national attention in his native Romania. He is currently working towards his Phd in classical guitar performance under the tutelage of Bruce Holzman, Director of the Guitar Program at Florida State University, and competing in competitions around the U.S.
Bassist David Cobb began his musical journey in the middle school brass sec- tion but was soon lured by the sound of strings and began teaching himself guitar and electric bass, expanding his classical background into the American styles centered around these instruments: blues, rock, and soul. He studied composition and classical guitar at the University of South Carolina and performed and recorded with numerous ensembles, including J'Ouvert Steel Band, Israeli composer Ayala Asherov, and Danny Bedrosian's Som'n Fierce. A xenophile from an early age, David's playing mixes the feel of soul with a wealth of Latin American/Caribbean rhythms and melodic sensibilities of Western Asia.
Rounding out the rhythm section, percussionist Ramin Yazdanpanah's sounds echo the Outback, the Silk Road, the Caribbean and his native Florida home. Ramin draws out the soulful and passionate rhythms of his Cuban-Iranian heritage on cajon, dumbek, and a variety of percussion and wind instruments from around the globe. He has performed and recorded with numerous artists in numerous musical forms, ranging from classical, jazz and folk, to funk, Latin, and hip-hop.
The unique cultural and musical backgrounds of these three musicians coalesces to create the high-energy and daring music of the Maharajah Flamenco Trio.
LIVE MUSIC:
Guitar solo: Flamenco and Spanish classical
Purchase the latest Silviu Ciulei CD at >> http://www.cdbaby.com/cd/silviuoctavianciulei
Maharajah Flamenco Trio
To check for availability and prices please call:850-841-0859 or email: [email protected]
Purchase the latest Maharajah Flamenco Trio CD at >> http://www.cdbaby.com/cd/maharajahflamencotrio
Watch their latest music video at >> https://www.youtube.com/watch?v=OQU0eqRpVDs