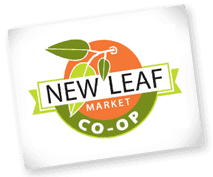 Natural Times, July/August/September 2013
By Sandy Beck
In Spain (like almost anywhere) the best eating happens in the kitchen where family recipes are casually passed along by word of mouth to the next generation.
Juan Ten was born in Valencia, Spain. As a child, Juan paid close attention as his mother, Lola, cooked authentic paella, the signature dish of Spain that brings families and friends together around a giant pan. In fact, Juan's Valencian roots are several generations deep, so this dish is in his blood.
So what is paella? It is a simple but savory mixture of ingredients—poultry, meat or fish with fresh vegetables, garlic and spices cooked with saffron rice in a large, flat pan. "Paella" means "frying pan" or "small pan."
Valencia, a rice-producing area on Spain's eastern coastline, is the region where paella originated centuries ago. Early paellas were cooked outdoors over wood-burning fires for farm workers. They were made with rabbit, snails and beans, and traditionally eaten straight from the pan. Today, families and friends still gather outdoors to cook paella either over an open fire or using a specially designed paella grill.
Juan's grandfather, Salvador Ten Montoliu (1897-1974), chef and inventor, is credited with having registered, in the 1950s, the patent for the first gas furnace retrofitted to cook paellas (paellero de gas).
Juan Ten moved across the pond to Tallahassee and raised his daughter Alicia here. After trying his hand at a few different businesses, he decided to focus on something he loved and knew well—cooking. In 2006, Juan founded Real Paella, a family-owned and operated business.
Juan re-creates the experience in his mother's kitchen as he prepares his paella at private parties and at public events, from Lake Ella to Mission San Luis. Guests listen to flamenco music as they gather around the paella pan, drinking homemade sangria and savoring the rich, aromatic fragrances of roasted garlic, spices, and saffron rice.
I enjoyed spending some time with Juan at the New Leaf Market as he selected fresh vegetables for a paella he made for a St. Francis Wildlife fundraiser. Although he imports his rice, oil and spices from Spain, only fresh, local vegetables, beans, seafood and meats go into his Paella.
Juan is happy to share a family recipe with his New Leaf Market friends. But before you begin, he says, "Here are some tips to avoid common mistakes when preparing paella."
Pearl rice is very sensitive to water and easy to overcook (or undercook). To get the right consistency and flavor in the paella, follow cooking directions with the right amount of water (or broth). Also, pearl rice is very "starchy" and should not be disturbed while it cooks.
All ingredients must be fresh. Using ingredients from a can, frozen or pre-cooked will change and spoil the mild and unique flavors that make a real paella taste so delicious.
Paella must be cooked in a "paella pan" to get the right amount of "socarrat" (a caramelized crust on the bottom of the pan) and the right rice texture.
Valencian Paella
Ingredients:
Pearl rice
Saffron
Extra virgin olive oil
Sofrito: garlic, tomatoes, smoked paprika
Wide green beans
Large lima beans (fresh is best, if not available use frozen)
Red and green peppers
Optional vegetables: artichokes, green peas, asparagus
Chicken and pork.
Optional meats: rabbit and snails
Preparation:
1. All ingredients MUST be fresh.
2. Cut the meat into pieces. Cut the peppers into long pieces. Cut the other vegetables.
3. Heat olive oil in the paella pan.
4. Sauté the peppers, then remove.
5. Brown the meat pieces very slowly and thoroughly. Then, add beans and other vegetables and brown them as well.
6. Next, add some garlic, pimenton (Spanish smoked paprika) and chopped tomato. Add water and salt. Boil for 10 minutes.
7. Add the saffron and rice, distributing it evenly over the surface of the paella pan. Add the peppers on top of the rice.
8. Boil at high heat for 8 minutes. Then turn the heat down low and cook for 15 minutes or more, in order to obtain the "socarrat" (the crispy bottom layers of rice).
9. Top and decorate with cooked peppers.
10. Cool for several minutes before serving.
Source: New Leaf Market Co-op